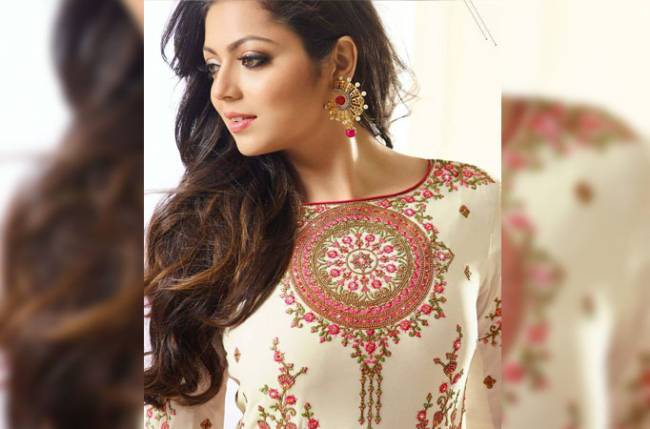 MUMBAI: Television actress Drashti Dhami, who is known for Geet – Hui Sabse Parayi, Madhubala, Pardes Mein Hai Meraa Dil, and her latest show Silsila Badalte Rishton Ka, took to social media and shared a video in which she can be seen saluting the courage and bravery of Indian Air Force by singing a patriotic song.
On February 14, a convoy of vehicles carrying security personnel on the Jammu Srinagar National Highway was attacked by a Jaish-e-Mohammed terrorist, in the Pulwama district. The attack killed more than 40 CRPF personnel.
To avenge the death of the CRPF jawans, 12 days after the Pulwama massacre, Indian Air Force attacked the terrorist camps in Pakistan in the wee hours of the morning and destroyed them completely.
People from the entertainment industry are saluting the IAF for taking the necessary actions and showcasing courage and bravery. Actress Drashti Dhami is one of them who too showed her support and pride.
She took to Instagram and shared a video story of her. Along with a bunch of friends and husband Niraj Khemka, she can be singing the famous patriotic tune Suno Gaur Se Duniya Walo.
However, after the pre-emptive strike conducted by India, Pakistan retaliated yesterday by sending their aircrafts in India. Our country took care of the trespassers, but unfortunately, while shooting the F-18 fighter plane, India lost its own MIG-21 jet, and a pilot Wing Commander Abhinandan went missing in action. The entire nation has come together to support Wing Commander Abhinandan.