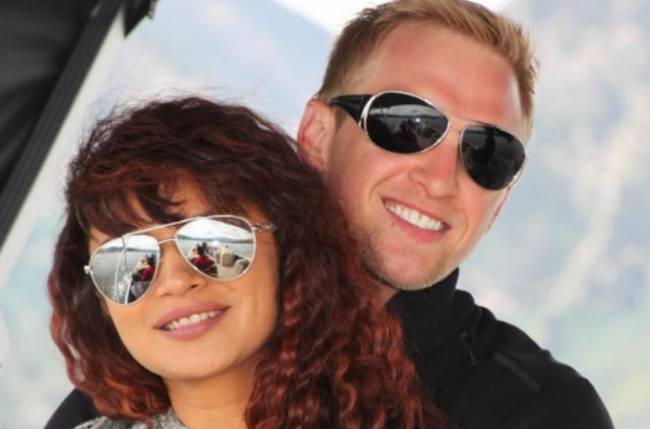 MUMBAI: It's happy time for Aashka Goradia and Brent Goble! After a long, the couple will be staying together again.
Aashka and Brent, who became man and wife on 1 December 2017, were in a long-distance marriage as both of them were at different locations due to work commitments. Brent was in Mysore for a Yoga course, while wife Aashka was busy with her shows. They were travelling to meet each other in between their work.
As Brent has completed his course, finally they will be together in Mumbai.
An elated Brent Goble wrote on his Instagram page, "To gain something, you have to give something." To sacrifice our time together was beyond difficult this last month. We didn't truly realize the strength of the bond we created until we took some distance. While I was working internally on creating and preparing my Yoga Teachings, my wife was working tirelessly to set the field in which I would grow those teachings. I couldn't be happier to be holding her in my arms again. No more sleepless nights of tossing and turning without each other. No more rushed phone calls between classes and engagements. No more facing challenging situations alone. Home again. Ready to begin a new chapter. Back to Mumbai! #home #married #husbandwife #couples #togetheragain #newbeginnings #yogateacher #team #mysore #aashkagoradia #peaceofblueyoga @iymysore"