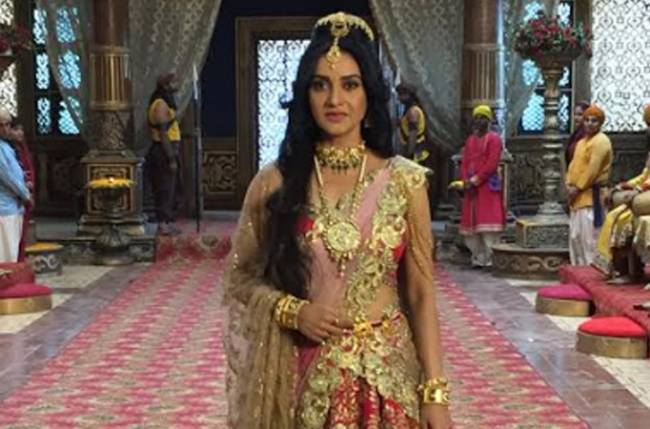 Sony SAB's most loved historical fiction show 'Tenali Rama' has always impressed its viewers with intriguing storylines and Rama's (Krishna Bharadwaj) unmatched wit and intelligence. The show is about to bring yet another twist, a really gorgeous one. The very talented Rati Pandey is all set to enter Sony SAB's 'Tenali Rama' as the smart and witty queen 'Devyani'. Devyani is here to test Rama's wit, which will reveal if he is the indeed Rama or someone else in his disguise.
Previously shocking everyone by entering Vijayanagar disguised as Rama, Bhaskar's (Krishna Bharadwaj) secret is now under threat. Kaikala (Vishwajeet Pradhan) takes it to himself to unearth the truth and thus, invites the very intellectual queen of Jamvadhgarh, Devyani to help him in his motives of revealing the true identity of the imposter. Planning a conspiracy against Rama, Kaikala portrays Vijayanagar to be under attack by Jamvadhgarh. Considering that no one can defeat Queen Devyani in a competition of wit and intelligence, the only way Rama can get back Vijayanagar is by defeating her in a 'wit face-off'.
Will Bhaskar be able to match his father's intellect and wit to defeat Devyani and protect his secret?
Sharing more about her role as Devyani, Rati Pandey said, "This queen's character is different from what I have played before, Devyani is a shrewd queen, who is intelligent, witty and sharp just like Tenali Rama. She believes she can win wars with her intellect and wit instead of fighting and losing blood of her soldiers. What is bound to surely leave the viewers intrigued is she will have a face-off with Rama, during which she assesses his intelligence with her questions and riddles. If he succeeds in answering all the questions using his wit and intelligence, he will win Vijayanagar."