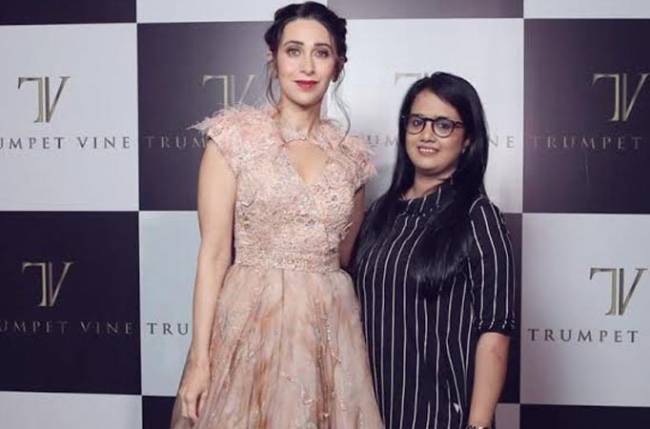 The world of entertainment is vast. It not only comprises of people who aspire to become Actors but also a few who silently and tirelessly work behind the camera. One of the most crucial and important department of the entertainment industry are the casting directors. There are a few casting directors in the Indian television industry who have made a mark for themselves.
One of those personalities is Naziya Kamaal.
Naziya has started her career as a Casting Director in 2008 with Balaji Telefilms, she has an impressive work experience of more than a decade and has been associated with majorly all renowned television production houses in the likes of LSD FILMS, Full House Media, Big Synergy, Endemol Shine and many more. She is the face behind casting all the faces you love watching on television in shows such as Pavitra Rishta, Bade Achche Lagte Hain, Bandini, Laal Ishq, Manmohini, Sufiyana Pyaar Mera, Bahu Begum, Tujhse Hai Raabta, Swim Team, Adaalat, Gumrah Season 3 and many more.
Carrying such an incredible profile of work with her, Naziya has earned good respect in her long professional tenure. However she does not wish to stop here. She had learnt how the industry is evolving and it was the right time to venture into something of her own.
She took it as a challenge, and started her own company called Actorpages. Celeb casting, Celeb Management and Events curation are the services offered by Naziya Kamaal's one- year old Actorpages.
Actorpages currently represents an impressive line up of the top Television A-listers exclusively. It has also worked with brands and agencies on some of the biggest Influencer Marketing Campaigns. To name a few brands – Bunai, Idaho, Danielle Wellington etc.
Apart from being one of the top-most casting directors in television, Naziya Kamaal is now venturing into Bollywood Celebrity Management with Actorpages.
Naziya started off strong and within just a year of it's inception Actorpages curated a grand event – a premium fashion show, where they roped in 90's legendary actor, Karisma Kapoor as showstopper.
Being a visionary, Naziya launched Actorpages as she wishes to sustain her brand name by catering to only a niche segment.