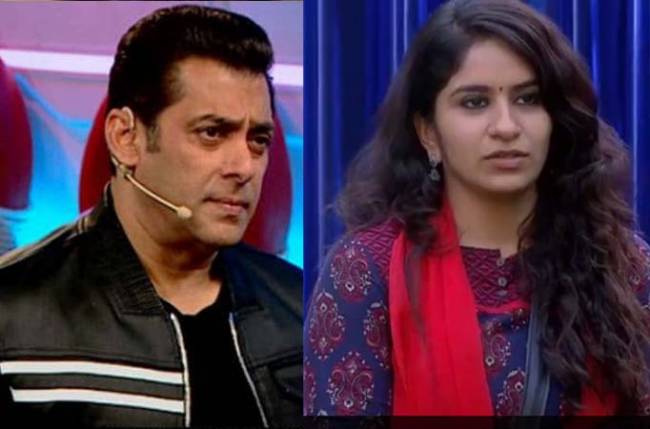 MUMBAI: Weekend Ka Vaar with Salman has always been interesting.
Well, Salman didn't seem to be in a good mood during this time's shoot. Surbhi provoking nature has irked him, as she kept provoking Sreesanth and Dipika.
Salman leashes out at Surbhi like never before, which leaves her speechless. He also reprimands Rohit and Sreesanth.
He tells Sreesanth that in his anger he says things that they cannot even telecast on television. He tells Rohit that he is not giving a good impression on TV with his provoking nature.
Well, there is no doubt in the fact that Surbhi's instigates contestants to another level. We hope Surbhi changes her behavior post the warning.
Surbhi won the captaincy task against Rohit, so she is new captain of the house, and with this, she also won the ticket to the semi-finale, making her the first contestant to do so.