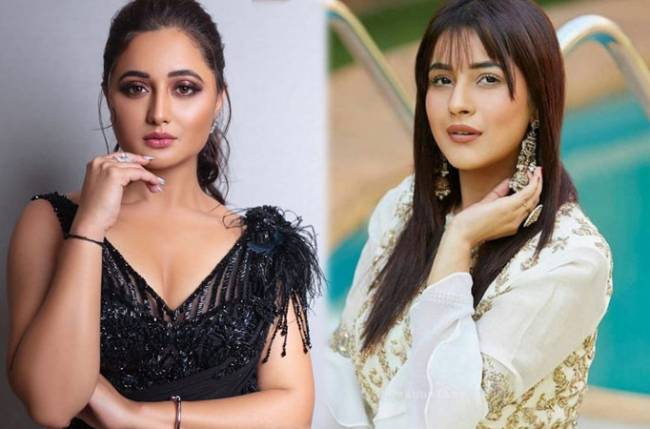 The tiff between Rashami and Shehnaaz does not seem to end. Ever since Colors has started the re-run of Bigg Boss 13, the fans are at war once again. The fan clubs of SidNaaz are badmouthing contestants who are against Siddarth and Shehnaaz.
Social media is a place where everyone has the freedom to voice their opinion, but it can be a boon as well as a curse for celebrities too. While they enjoy knowing the fan admiration, there are times they are subjected to trolls too.
Recently, Bigg Boss 13 contestant Devoleena and Rashami had to face the brunt of it, to an extent where Devoleena was threatened by the fans of Siddarth and Shehnaaz because she had disapproved of their chemistry.
Infact, Devoleena has also logged a cybercrime complain, as she had received an audio clip of a fan threatening to harm her mother.
When Rashami came forward and supported her best friend, she also received a lot of flak from the fans. She has decided to block Shehnaaz Gill, Sidnaaz, Sidhearts, Shehnazians and she is disgusted with their behaviour.
Devoleena and Rashami also accused Shehnaaz that she is behind all of this, as she is encouraging her fans to do so.
Wow! Just because I supported my friend @Devoleena_23so now I'm also being trolled.. Acha hai mere paas bhaut time hai ghar pe abb..Let's block these SidNaaz SidHearts ShehnaazGill Shehnazians fans right away..Shame on such disgusting fans