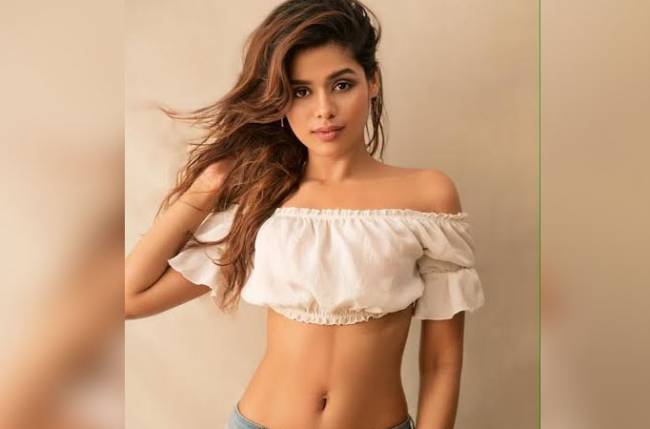 With the extented lockdown imposed nationwide all of us are trying to be fit and build our immune system and just like us, our favorite Bollywood celebrities are doing the same. Pranati Rai Prakash is the fitness influencer that she is, is making the most of this period. Pranati has been uploading videos about fitness guidelines to follow and exercises to do at home. The actress was also seen cooking at midnight and giving an alternative workout option to stay fit and healthy.
"Mannphodganj ki Binny" is the ideal mix of desi swag and the progressive outlook which is loved by all her fans and is trending on MX Player, Binny aka Pranati has brought a new workout routine that can be undertaken during the quarantine. Pranati captioned her video by describing the 8 asanas that can be executed within 5 minutes, she said "Round-Up of my daily workout Hey my people! Though I'll share my workout regime with guys so you can keep a check on those calories. it's a combination of different exercises that I feel target the body holistically.
1. Warm-up with jogging
2. Push-ups
3. Mountain Climber
4. Plank twists
5. Side plank with hip raises
6. Stretching
7. Yogasanas
8. Split.
I have fast-forwarded the video so it's not very long. Also, try to maintain the posture well. I like experimenting and twisting, so do my own things. Hope this helps. P.S.: Find a safe isolated place for yourself. Much love! Take care." Her yoga positions were so easy but little things like these go a long way.
The show features the fashion model and winner of India's Next Top Model 2016 'Pranati Rai Prakash' in the lead role who brings the happy-go-lucky Binny to life! The MX Original Series is a dramedy adapted from the book "Band Baaja Boys" by Rachna Singh. The show is written by Amitosh Nagpal and directed by Vikas Chandra. The 10 episodic series also features Atul Srivastava, Alka Kaushal, Kritika, Fahmaan Khan, Anurag Sinha, Aru Krishnank, Abhinav Anand, Samar Vermani in key roles.