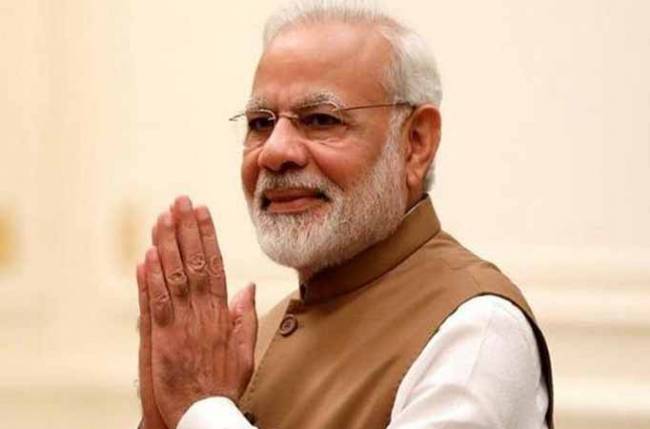 MUMBAI: Today is a big day for our country, as the results of the election will be out soon, and we all know that Narendra Modi is leading with a huge margin. There is no doubt that he will win and rule the country as the prime minister for another five years.
Well, there are a lot of expectations from him once again.
xpressvids got in touch with some television celebrities and asked them what they think about Modi leading with a huge margin, and this is what they had to say.
Ravi Dubey: We are in a very good space right now. In the next 5 years to come, there will be a lot of developments that will be taking place in our country, as it is progressing to a global platform. India has always made the right choice and has voted for the right person.
Hiten Tejwani: It was expected as usual, and there is no surprise there. There was no competition as such, and as Modi says, ache din ayenge, so we would see a better future for our country.
Rohit Roy: Well Modi does deserve a second chance, and he has done a lot in the last five years. The main question is if not him, then who. His team and he brought about some developments in our country, and in the future also, it will be for the better.
Priya Malik: I am very disappointed with the lead, as I don't want a decisive party to be winning, which is not healthy for the country.
Rakhi Sawant: BJP will always win. I have always maintained that Modi ji should be re-elected for 5 more years. BJP will keep winning. This one and the next many elections. Because till BJP is there, there won't be any corruption. Modi ji had said that nor will he engage in corruption or allow others to engage in it. After Modiji will win, acche din phir aayege.
Anuj Kohli: I am so delighted that Modiji is winning. We have had a chance to make a change. We have in front of us a man who will take India to new heights. Government is not just for a few. It belongs to the common people.
Zebby Singh: I dream of us as a global superpower in my lifetime. It's time for transformation and deep reform in India. Heartiest congratulations to Narendra Modi, the BJP, and the NDA.