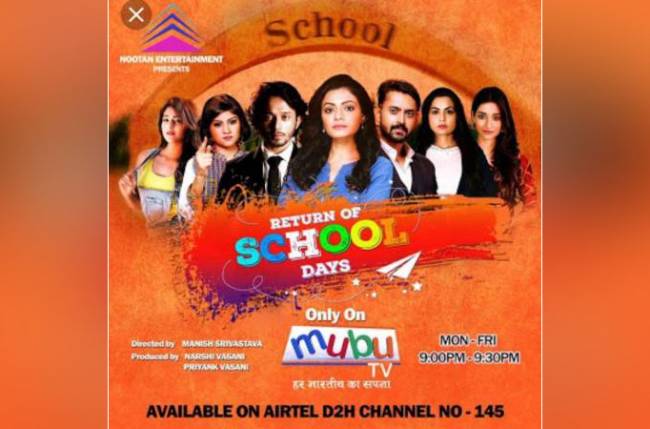 MUMBAI: We recently reported about Mubu TV launching a comedy show titled Gujrat Bhavan.
Credible sources inform us that the channel is also in plans to launch another show which will be based on the nostalgia of school days. Titled Return of School Days, the show will be produced by Nootan Entertainment and will star faces such as Amit Das, Komal Kundar, Mayank Thakur, Apeksha Deshmukh and Manjari Mishra.
Return of School Days will go on-air on the same day as Gujrat Bhavan i.e. 26 November and will air from 9 to 9.30 pm, prior to Gujrat Bhavan.
Take a look at the exclusive poster of Return Of School Days above the article.
The show is directed by Manish Shrivastava and written by Prem Ingle and him. The Channel Creative Producer of the show is Prem Ingle.
Stay tuned to this space for more information.