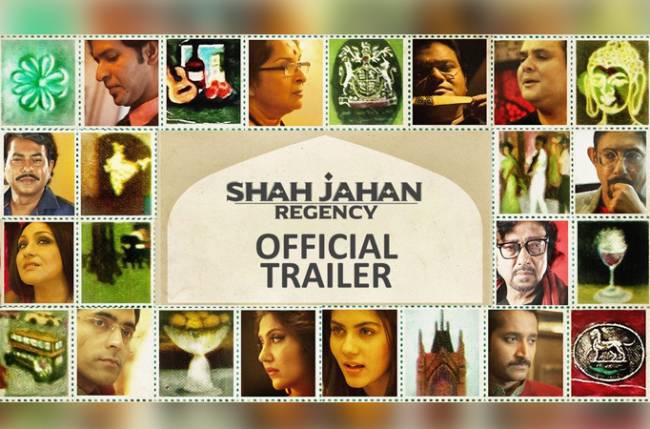 KOLKATA: Srijit Mukherji's next, Shah Jahan Regency, which is inspired from Shankar's best-selling novel, Chowringhee, launched its official trailer, which marks his debut collaboration with SVF as a producer under the banner Mathcut Productions.
'All the world's a hotel at Shah Jahan Regency where the story revolves around "Shah Jahan Regency" and lives of people associated with that hotel. It is one of a kind and very different from others as it strongly believes in the rich culture of India and tries to imply and maintain that in every aspect of the hotel – starting from the decor, to uniforms of the staff members, to the names given to various parts of the hotel,' read a statement.
The trailer begins with the dulcet voice of Anjan Dutt who narrates the following poem which sums up the feel of the audio-visual.
'Our life is but a winter's day:
Some only breakfast and away;
Others to dinner stay and are full fed;
The oldest man but sups and goes to bed;
He that goes soonest has the least to pay.'
It shows an intricate maze of characters intertwined with one another in a simple way initially, which then leads to various complications.
The film has an ensemble cast consisting of Abir Chatterjee, Parambrata Chatterjee, Swastika Mukherjee, Anirban Bhattacharya, Anjan Dutt, Rituparna Sengupta, Rittika Sen, Babul Supriyo, Kanchan Mullick, and Pallabi Chatterjee amongst others.
Commenting on the collaboration, Srijit said in a statement, 'I have been associated with SVF since 2010 as a Director which marked my entry in the Bengali film industry. This is the first time I am not only directing but also co-producing a film, so Shah Jahan Regency has been treated in a special way. The concept is also quite interesting as the entire film is shown in chapters showcasing the attachment of the characters with the hotel, which is more than just a hotel for them.'
Watch the trailer here: bit.ly/SJROfficialTrailer.
Shah Jahan Regency will hit the theatres on 18th January, which will be the first release of 2019 from SVF.