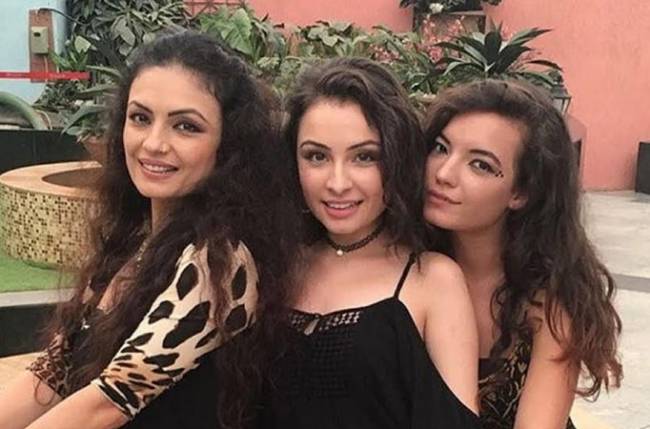 It feels like life has come to a standstill with the extended lockdown. Everyone including celebrities are practicing social distancing. They are trying to indulge in productive things while sitting at home. People are enjoying the break by indulging in cooking, cleaning, creative activities, and spending time with family.
Kavita Ghai who plays the role of Soni Mehra in Star Bharat's Kartik Purnima is a proud mother to her 3 children and has always given major mother-daughter goals through her wonderful Instagram posts.
Recently, Kavita Ghai posted a video on Instagram where she is seen shaking a leg with her daughters on the melodious tunes of the famous song starring the glamorous Bollywood couple Abhishek Bachchan and Aishwarya Rai Bachchan – Ranjha Ranjha.
On that Note, Kavita Ghai shared "I was a regular mother who was taking care of her kids until acting happened. Now during this lockdown, I have got a chance to spend quality time with my kids. So, in honor of International Dance Day, out of the blue, we decided to make a dance video. We just picked the song, practiced a few steps, and danced our hearts out, but later when we saw the video, it turned out to be wonderful."
Kavita further shared "I believe everyone should indulge in some activities to spend their time in a very productive way. During this time, I would urge people to stay indoors and spend their quality time with their families."
It is certainly seen that Kavita is keeping herself busy and enjoying her days at home, this lockdown and we hope she continues to keep us entertained through her social media.