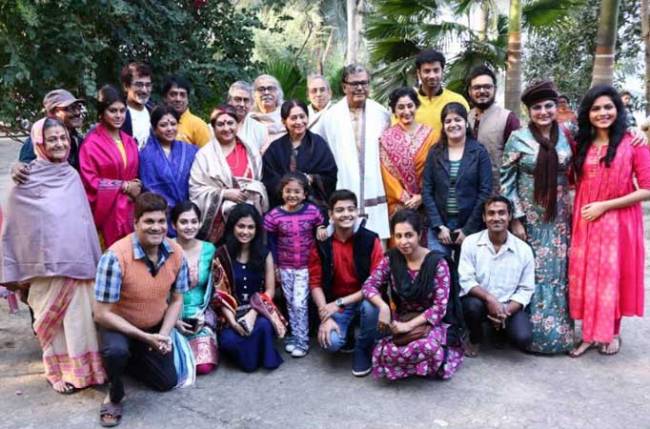 KOLKATA: Bengali channel Aakash Aath's new story for Chhoy Masher Mega is Eka Noi Ekkanyborti.
It's a story that emphasizes the significance of family members staying together. It aims to convey the message to society that there can be good as well as bad times in life and that when people stay together under one roof, they find their loved ones beside them during their tough times.
Ashok Surana is the producer of Eka Noi Ekkanyborti, and the story is being helmed by Debidas Bhattacharya.
Arya Chandra and Pritha Chanda are playing the lead characters in the upcoming TV show, while veteran actors Dulal Lahiri, Shakuntala Barua, and Dolon Roy will be seen in pivotal roles.
Eka Noi Ekkanyborti will premiere on 1st January 2019 and will be aired from Monday to Saturday at 7.30 PM.