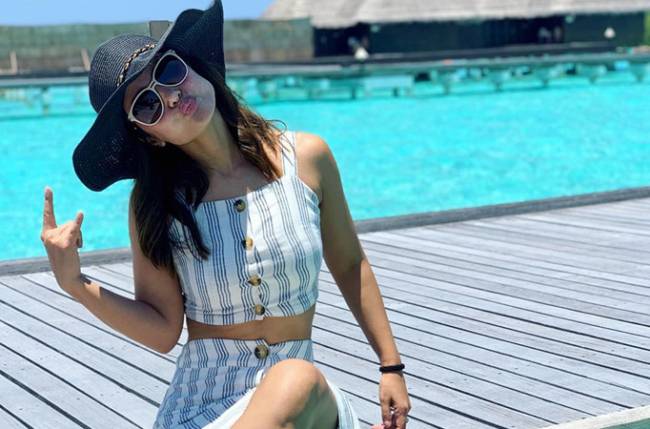 MUMBAI: We absolutely love Hina Khan for the way she looks and how she has transformed herself into a starry celebrity whom we can't stop gazing at.
Apart from her acting skills, she has fabulously moulded herself into a fitness enthusiast, and the results are mind blowing. She looks amazing, and we frequently take fitness inspiration from her. Moreover, she is a fashionista, and her on-screen styling, red carpet looks, and glamourous appearances at other events are on point.
Recently, we found out that Hina loves diving and relaxing in cool blue waters and is quite interested in water sports too. Why do we say so? Well, we spotted the actress indulging in a water sport and spending some fun time with her colleagues by the pool!
The scorching summer is here. Don't you feel like taking a dive like Hina?