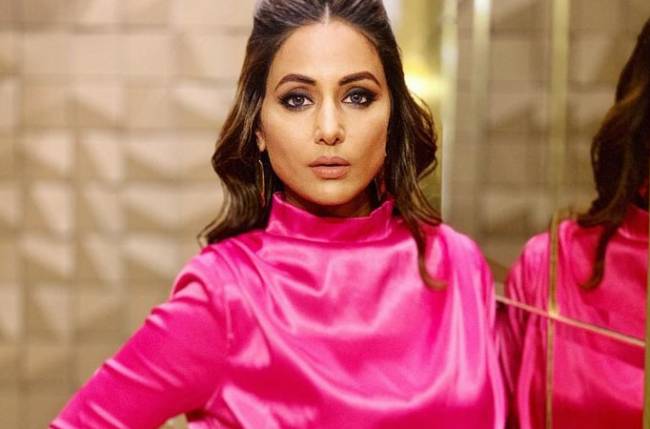 MUMBAI: We have seen plenty of videos of Hina Khan sweating it out in the gym, flaunting a glowing skin and exotic outfits giving us inspiration to have a fit body like hers to fit in those clothes.
It is not only working out which keeps actors fit but also a strict diet regime. We have seldom seen Hina much over chocolates, yummilicious cakes, and other chat delicacies especially pani puris which can make anyone on this planet drool! While we call it pani puris and it is a speciality in Mumbai, a lot of Bengalis claim that their 'puchkas' (Bengali version of pani puris) taste better and crave for it.
Looks like Hina loves the Bengali version and she savoured the taste a friend's anniversary party recently. She was seen enjoying pani puri shots and hinted how there are better things to get high on than alcohol.